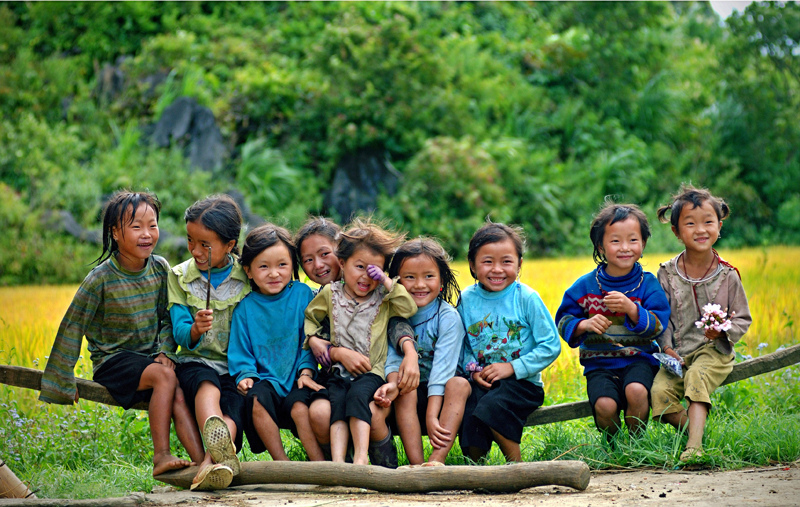 Travel to Vietnam from Australia – Tips for Honeymooners
Vietnam is a blessed home to various beautiful tourist attractions which mesmerize almost every couple all over the world, including the Australian brides and grooms. The number of Australian passport holders to Vietnam has been increased much, making Australia the sixth potential market of Vietnam tourism. The new spouses will love any moment they play and relax at the exquisite S-shaped country. If you are about to travel to Vietnam from Australia, the following tips about visa, flight, destinations, and meal are pointed out for you.
Visa for Australian Travelers to Vietnam
The Australian people like traveling, making friends and communicating. Today, more and more Australian passport holders choose to experience honeymoon retreat Vietnam which is totally friendly, safe, and peaceful. For getting into Vietnam, the citizens of Australia are required to have a visa.
The first channel is to get it from Embassy of Vietnam in Australia. The procedure might take 3-5 working days, and it requires your original passport (has at least 6 months of validity before the entry date), 01 passport photo, visa application form, and fee for Vietnam visa.
The second channel for people traveling to Vietnam from Australia is to apply for the visa online and get it upon arrival. Since 1996, you can pick up visa at Vietnam international airports. The service of Vietnam visa on arrival has become more and more popular due to its extreme convenience. Once getting a Vietnamese travel site to apply for a visa, you start to fill the online visa application form, paying visa fee, receiving visa approval letter via email, and getting the visa stamp at Vietnam international airports. Note that this channel is only applicable for air entry to Vietnam.
Flights to Vietnam from Australia
There are many reasons why the Australian couples like to spend their sweet days in Vietnam, and air cooperation is one of the keys. From example, from Sydney or Melbourne, you can easily find flights to Ho Chi Minh City, Hanoi, Phu Quoc Island, or Danang. Just check it with the local airlines! The inexpensive airline of Jetstar offers the weekly flights from Australia to Vietnam and vice versa, which makes the journey smooth indeed.
Destinations for Vietnam Honeymoon Packages from Australia
In the eyes of some Australian spouses, Hanoi offers the most impressive picture of the transforming Vietnam society. Besides Hanoi, the beautiful S-shaped country owns the highlights of Halong Bay, Ho Chi Minh City, Nha Trang Beach City, Da Lat City, Sapa, Con Dao Islands, Phu Quoc Island, Da Nang City, etc. 
Broadly speaking, the Australian couples prefer the intact nature of Vietnam and friendly residents. In each of local masterpieces, you find lots of best activities to do. While Hanoi provides opportunities to try cyclo trip, water puppet show, and ancient pagodas, Halong Bay Cruises are for romance and relaxation in the scenic settings of islands, caves, and floating villages. Phu Quoc Island is picturesque and primeval enough for an everlasting beach honeymoon trip. Another top site is Ho Chi Minh City which is most sparkling at night and has numerous potentials to explore. And if possible, move further to Vietnam Mekong Delta to discover the green, tranquil countryside.
Culinary Tip for Australian Honeymooners in Vietnam
Some Australian brides and grooms might prefer the Australia-style restaurants in Vietnam. If it's your case, look for those in Saigon: Boomarang Bistro Saigon, Hog's Breath Café, Wine Bar 38 & Restaurant, and Calibre Lounge. Otherwise, it is inspiring to try Vietnamese food if you and your sweetheart are ready to try the new Southeast Asian culinary experience. The most excellent Vietnamese restaurants for the authentic enjoyment are Hai Lua Restaurant, Cuc Gach Quan, Lang Nuong Nam Bo, Ngon Restaurant, Lemongrass Restaurant, and Mandarine Restaurant. Of course, you can even find more fantastic choices on your own, and street food is quite appetizing.