Invest Your Honeymoon In Ho Chi Minh City
Let's plan for your upcoming honeymoon to Vietnam by getting inspiration from the following bits. It's time to show off your responsibility for the days of sweetness and make your honeymoon time in Vietnam extraordinary romantic. If you have not selected any destination yet, we highly recommend you to elevate your marital happiness in Ho Chi Minh City (formerly named as Saigon). The city is always open to tourism and welcomes every honeymooner to get immersed into the bustling city lifestyle. Since the land is famous for its rich and diverse beauty, it amazingly enlightens your sweet days off together. In order to stay full of vitality, visit the "Pearl of the Orient" soon.
What to See and Do in Saigon with Your Life Mates?
The first time you visit Saigon, you will be amazed at many tall buildings and industrial zones. The good blend of historical merits and modern values in Ho Chi Minh City make its beauty enchanting. Some of famous places to visit include Notre Dame Cathedral, the Opera House, the Reunification Palace, the Post Office, Cu Chi Tunnels, Giac Lam Pagoda, etc. In fact, there is myriad of destinations for you and your life mates to experience a memorable honeymoon. Since the city is undergoing the dramatic growth, it is now featured with many skyscrapers, animated bars, luxurious hotels, authentic restaurants, and many more.
While some couples preferably enjoy the good fresh meals in Vietnam authentic restaurants, the others may seek a great sense of balance in temples filled with incense or the museums where displays modern arts and historical objects. As an illustration, a huge number of honeymooners want to enjoy a visit to Cu Chi Tunnels.Have you ever heard the fame of Cu Chi Tunnels? It features a network of over 250km of underground passages that used to be the big secret of Viet Cong during conflict with America in the 1960s.
Together with their spouse, the newly wedded couples can crawl in the underground passages and get very new experiences in a wholesome way. In addition, Notre Dame Cathedral is the perfect destination to take hundreds of impressive photos and videos to record your sweetness.
Where to eat in HCM City? Go this link !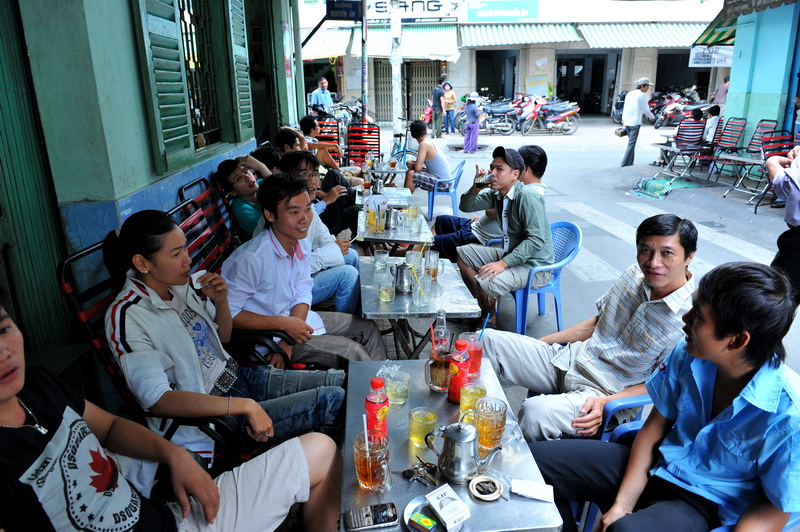 Romantic Accommodation in Saigon: Majestic Hotel
Majestic Hotel is beautifully located by the Saigon River. In the heart of the city, you perhaps find no other hotel better than this accommodation since it is the unrivaled candidate and is best known for its location, comfort, and offer. Built in 1925, Majestic Hotel overlooks Saigon River from Dong Khoi Street that creates the panoramic scenery for you two to experience. This Hotel has gone through a series of historical events during Vietnam War and several times of reincarnations over years. Anyway, it is still remained in original French Colonial architecture for every couple to relax and rest perfectly.
The rooms there are spacious with the wide bathrooms, high ceiling, and splendid European style furniture, all of which add to the hotel's colonial genius. Interestingly, with its elegant restaurants and bars inside, comfortable swimming pool in the central courtyard, the Majestic Hotel becomes one of the most luxury hotel to stay for your honeymoon in Ho Chi Minh City.
Sharing on honeymoon destination and activities in Vietnam