The World's Romantic Honeymoon Destinations
Honeymoon is a great vacation for newlyweds. 6 following destinations for couples are ideal suggestions for who are wondering to choose a place they can record memories as much as possible.
1. Paris, France
French is known for all over the world with its proud symbols such as Eiffel Tower, romantic Seine River, and ancient Cathédrale de Notre Dame. In addition, French is famous for various architectures and landscapes. Tourists will steep in impressive space with different feeling in this romantic and resplendent country.
Paris, a capital of light, always attracts to travelers due to architectures, palaces, and splendid monuments at night along with luxury goods as perfume, jewelry and fashionable clothes. There are many attractive places when visitors chose French as a final stopover, namely La Tour Eiffel, Arc de Triomphe, Cathédrale de Notre Dame, and Louvre Museum. In particular, at the Louvre museum located on the northern bank of The Seine, tourists can gaze at precious treasures of human kind as Leonardo da Vinci's famous picture – Mona Lisa, Greek immortal statue as Statue of Venus. Therefore, Louvre museum is totally worthy of the largest and most famous museum in the world.
Thank to its romance, Paris is always the first option of couples for their memorable honeymoon.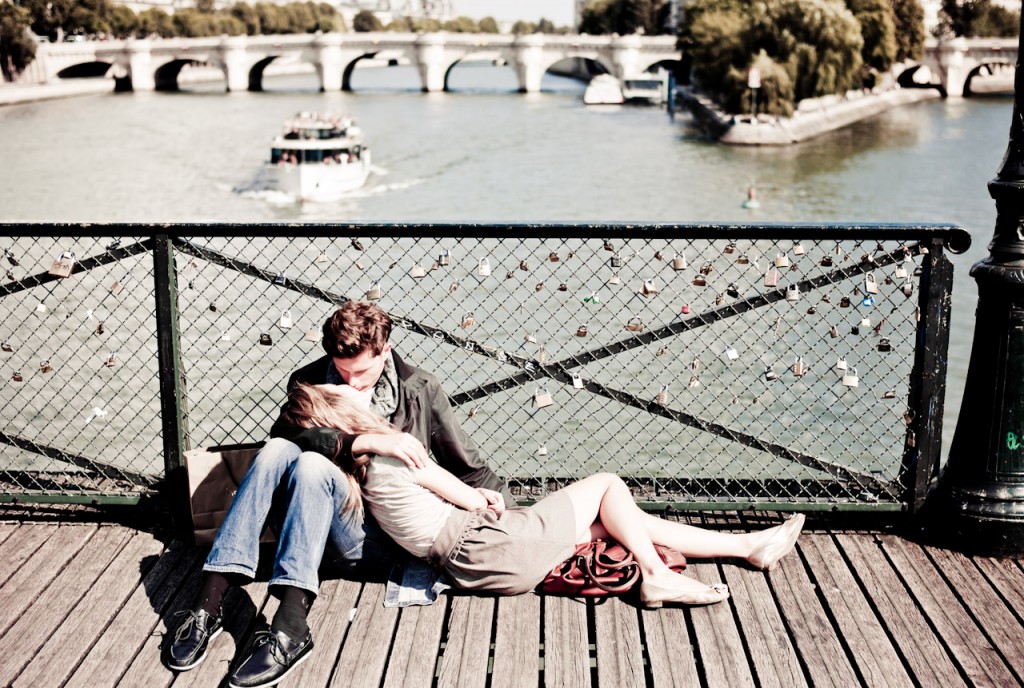 2. Jeju, South Korean
Jeju, the largest island in South Korean, is formed from volcanic eruptions, so rocks are seen everywhere on the island.
Black, spongy rocks are scratched on the road, especially road surrounding Jeju's special mandarin garden. Sometime, rocks are used to build houses, citadels, fences. Maybe, it is fresh atmosphere of temperate climate here that attracts to a large number of tourists. Pleasantly fresh winds bringing sea flavor make them be comfortable among pristine and peaceful beauty of Jeju. Once visitors set foot in the wonderful island, enjoy gradually, steep in deep blue water, and contemplate endless beaches in the sun and wind. Besides, visitors going to Jeju like climbing and conquering inactive volcanoes, viewing gorgeous waterfalls, discovering rocky statue with quaint shapes.
Jeju is considered as a paradise of love when many couples, newlyweds choose the island for their sweet honeymoon.
3. Maldives
With white sands, blue seawater and acceptable resorts, Maldives is called heaven on earth.
Every year, millions of visitors go to islands of Maldives to enjoy space of heaven under green coconut's shadow, wallow in seawater, and wander across measureless white sands. The most wonderful thing in Maldives is that there is 4 seasons per year depending on the change of wind season. The summer lasts from January to March. When visitors as well as native people recognize dragonflies in the sky, it is the time of summer. At that time, many couples often go here to hold wedding or enjoy honeymoon. With mild, less rainy climate, soft wind, all people who once go to Maldives always hope to set foot in this island one more time.
4. Florence, Italy
Talk about Italy, people often think of reputational Rome capital with Vatican city, Roman arena, Trevi square, Venice dome, Leaning Tower of Pisa, and so on. However, it is Florence with romantic Arno River and bustling Vecchio that are dream of European American visitors.
Among a city with ten thousands of travelers in small meandering roads filled up by shops and sellers, passion and admiration beautiful landscapes make tourists forget exhausted feeling and fear of getting lost. Imposing silence of color slabs of stone outside can't dim out inside beauty of pictures, statues and multicolor glasses in windows of church. Vecchio is designed with two rows of house on two sides, so visitors have feeling as if they are in streets until they see river surface interleaving with jewelry shops. Here, tourists can gaze comfortably the newest products of jewelry industry in Italy.
5. Hawaii, USA
Blue sky and great climate on Polynesia island not only attract to tourists all over the world but also is home of international community consisting of observatories. Here, visitors can see celestial bodies and the Milky Way which is far from us 65 million light years by the most modern telescope. Thank to these advantages, in 2005, it was 9th time Hawaii was ranked in top ten of the most destination for honeymoon tourism.
Hawaii owns wonderful beaches, for example, Yuchang beach is favored by sport activities as well as entertainment activities on sea. Huanda is a famous beach with water-skiing. However, perhaps, the most famous beach is Huajiji with yellow sands, rolling waves.
Hawaii is also known for gorgeous and spectacular landscape of volcanoes acting during day and night. Most islands in Hawaii are formed from development of volcanoes. During 200 latest years, Maonaluoa volcano has erupted 35 times, while Jilawuigui volcano has acted during the year.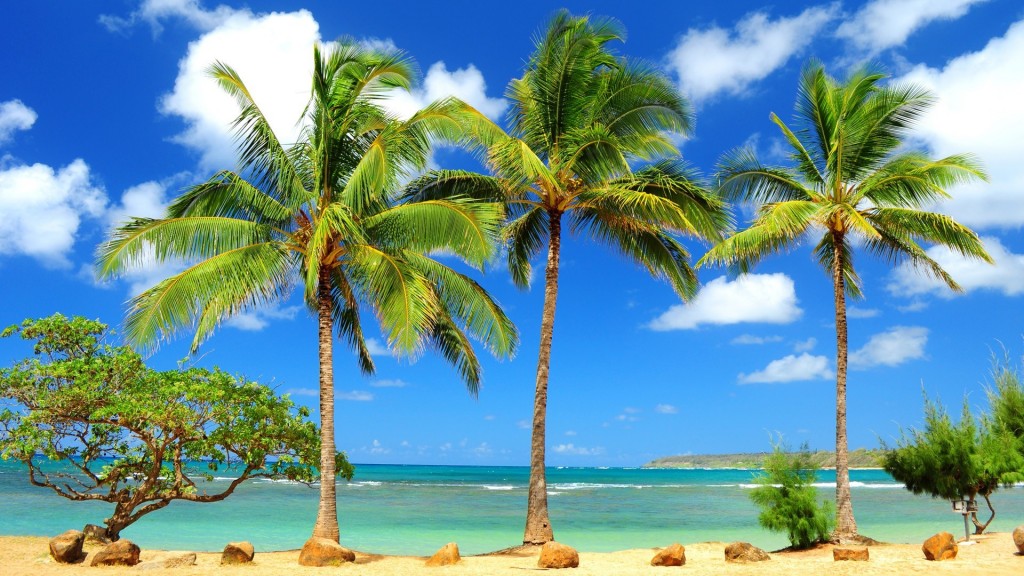 6. Venice, Italy
Referred to as the most romantic city in the world, Venice is known as the land of masks or city of bridges and channels.
It is peace without sound of engines and transportations, dust that makes travelers feel happy because Venice is the only city in the world which don't allow cars and other motor vehicles to circulate on road. The primary vehicle is boat on channels.
Some say that Venice is city of romance; each season has separate sweet love way. Because of romance, Venice is perfect option to flare up fire of love. Many couples go here to steep in harmonious songs of Italian boatmen, reinforce their sweet love and spend time together as well.
Honeymoon vacation is the most beautiful time to mark new turning-point in your life; therefore, you should choose a place to create the most unforgettable memories. Certainly, together with ideas of honeymoon to Vietnam, above destinations will also make you satisfy.
Sharing on honeymoon destination and activities in Vietnam