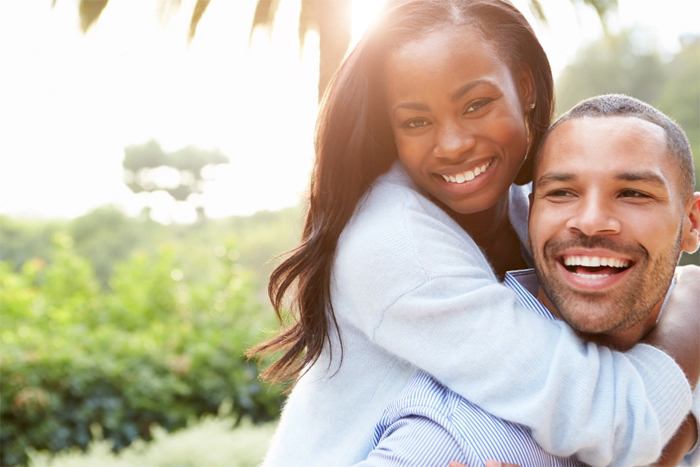 Tips for whom seeking Vietnam honeymoon packages from South Africa
Vietnam honeymoon packages from South Africa become more and more attrative to young couples. Vietnam promises to offer every new bride and groom the better chances to boost their sweet honeymoon – one of the most significant phases of life. In particular, some South African couples might consider Vietnam as honeymoon destination, and it is surely a good idea. If you've thought and chosen Vietnam, then proceed the next step to get tips about visa, flight, destinations, and meals in this gorgeous S-shaped country so that you feel confident in the upcoming hilarious trip.
Visa for South African Travelers to Vietnam
The South African passport holders are required to get a valid Vietnam visa to Vietnam, no matter how long they stay in the country and the purpose of visit.
The first way is to ask for it at Embassy of Vietnam in South Africa or a third country. The procedure requires you to submit these documents: your original passport (with at least 6 months of validity from date of entering Vietnam) 01 photo of passport size, visa application form, and fee for stamping (cash, money order, or bank cheque). It usually takes 5-7 working days to receive the valid visa for Vietnam then. This channel has been made easy and quick, so expect to experience less paper hassle.
Embassy of Vietnam in South Africa
Address: 87 Brooks Street, Brooklyn, Pretoria, Gauteng, South Africa
Phone: +27 (012) 362 8119 (Ext. 113/109/100)
Fax: +27 (012) 362 8115.
The second way is to apply for Vietnam visa online. Note that this channel is only applicable for air travel and tourism purpose! Once applied for a Vietnam visa online, you get it upon your arrival at the Vietnam International Airports (Tan Son Nhat Airport, Noi Bai Airport, Cam Ranh Airport, and Da Nang Airport). Here is how to do: find a reliable Vietnam travel agency to apply for a visa, complete the online visa form, pay a service fee, receive approval letter by email and print it out, and get visa stamped upon arrival at Vietnam airports. It takes around 2 working days for you to get the visa approval letter via email. 
Flights to Vietnam from South Africa
For your incoming Vietnam honeymoon packages from South Africa, check the flight route from Johannesburg to Hanoi or Ho Chi Minh City! It's very simple to search and book a flight online. Notice that there is no direct flight from South Africa to Vietnam! Besides Johannesburg, you can depart from Cape Town or Durban. For example, fly from Johannesburg to Ho Chi Minh City with Emirates (via Dubai), Cathay Pacific (via Hong Kong), or Turkish Airlines (via Istanbul), and fly from Cape Town to Hanoi with Singapore Airlines (via SIN).
Proposal flights to Hanoi from Johannesburg
Emirates Airlines
Johannesburg – Hanoi: EK762 JNB/DXB 1325/2345 then EK388 DXB/HAN 0330/1505
Hanoi – Johannesburg: EK389 HAN/DXB 2245/0545+ then EK765 DXB/JNB 1440/2050
Singapore Airlines
Johannesburg – Hanoi: SQ479 JNB/SIN 1345/0610+ then SQ176 SIN/HAN 0920/1140
Hanoi – Johannesburg: SQ175 HAN/SIN 1235/1715 then SQ478 SIN/JNB 0125/0610
Proposal flights to Ho Chi Minh City from Johannesburg
Qatar Airways
Johannesburg – HCM City: QR1364 JNB/DOH 1410/2330 then QR970 DOH/SGN 0220/1325
HCM City – Johannesburg: QR971 SGN/DOH 1910/2350 then QR1363 DOH/JNB 0245/1005
Emirates Airlines
Johannesburg – HCM City: EK766 JNB/DXB 2220/0815+ then EK392 DXB/SGN 0940/1925
HCM City – Johannesburg: EK393 SGN/DXB 2355/0425+ then EK765 DXB/JNB   1440/2050
Etihad Airways
Johannesburg – HCM City: EY603 JNB/AUH 1950/0610+ then EY441 AUH/SGN 0820/1830
HCM City – Johannesburg: EY440 SGN/AUH 1950/0050+ then EY604 AUH/JNB 0950/1630
Vietnam Best Honeymoon Destinations for South African Couples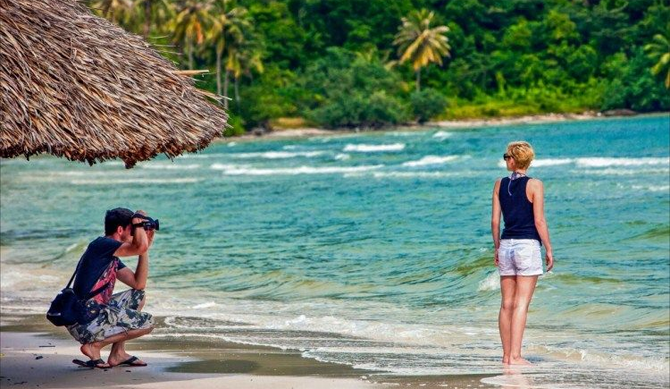 There aremany romantic getaways for 2 week honeymoon Vietnam. If you and your sweetheart love beaches, then consider Halong Bay, Nha Trang Beach City, Phu Quoc Island, Con Dao Islands, Son Tra Peninsula, Lang Co Beach, Mui Ne Beach, My Khe Beach, etc. But if you cherish the green rice fields and canal system, go to Vietnam Mekong Delta provinces where is filled with green and idyllic countryside elements.
Besides, make sure you don't ignore the leading destinations of Hanoi, Ho Chi Minh City, Da Nang City, Hoi An, Hue, or Quang Binh Province. Each of the landmarks is blessed with the fantastic nature. While Halong Bay becomes recognizable with thousands of islets, grottoes, emerald water, luxury cruises, and idyllic floating villages, Da Nang City is now the cleanest and most worth living city in Vietnam. Just trust your inner voice to finalize the choice of destination or click here to fill in the tour request form to get the free quotation within 24 hours !
Culinary Advice for South African Honeymooners in Vietnam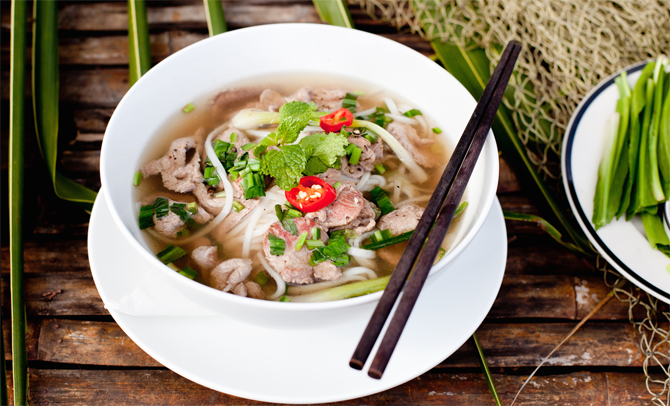 If two of you are open to Vietnamese food, some good recommendations include the most authentic Vietnam-style establishments: Hai Lua Restaurant, Ngon Restaurant, Cuc Gach Quan, or Lang Nuong Nam Bo. Otherwise, if you look for famous addresses in Saigon which serve African and Western dishes, they are Camargue Restaurant, 4Ps Pizza Saigon, Burger King, The Coffee House, and more. Vietnam is full of excellent restaurants and food stalls to delight your delicate palate.
Sharing on honeymoon destination and activities in Vietnam