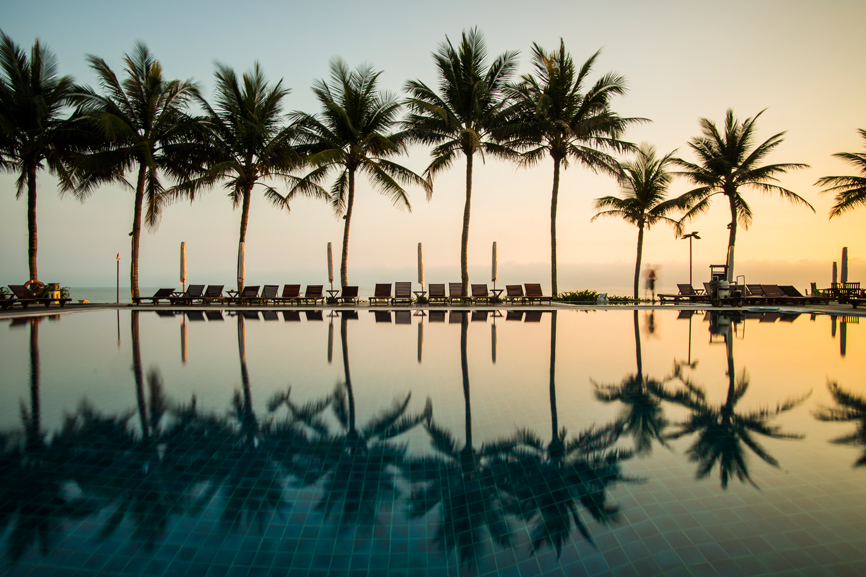 Unforgettable honeymoon at Victoria Hoi An Beach Resort & Spa
Situated on the beautiful coast in the central of country, Hoi An is truly an attractive destination for tourists in their holiday as a UNESCO Heritage Site. This place is covered by the beauty of bygone period as Annam, the former important commercial center of the country in the past.The splendor of the enchanting town is a great ideal for lover couples spending their honeymoon in Hoi An. The Victoria Hoi An Beach Resort & Spa is one of the most famous luxury places for tourists who look for a paradise of relaxing to escape all the mess of daily life.
The worthy choice for wonderful honeymoon in Hoi An
Far away about 30 km from the international airport of Da Nang, the charming Victoria Resort and Spa is nearby Cua Dai beach with a pristine white sand beach stretching along the coast. The Resort & Spa is designed in the unique ornamentation as a replication of traditional fishing villages with range of green color from small paths, water pond, clay-tiled roof of relaxed areas. The Victoria Hoi An Beach Resort & Spa is featured with 109 spacious rooms in different styles from Japan, Classic French to ancient tradition of Viet Nam. All rooms also have private balcony and large lounge which is suitable for breathtaking views over outside swimming pool, the peaceful ocean, poetic rivers or green garden. Moreover, each one with fully facilities and modern amenities will meet any requirements of customer besides high quality services of laundry or special requests.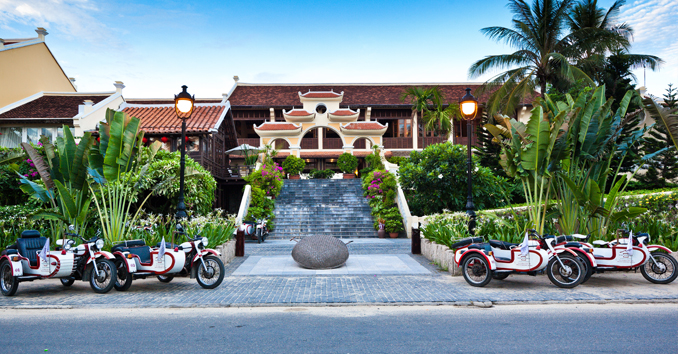 Honeymoon in Hoi An with Victoria Resort & Spa will promise to bring many interesting experience in their holiday. The sumptuous place also offers a various treatment of body and beauty in its Spa, specialized room of fitness or tennis…L'Annam Restaurant of Victoria Hoi An Beach Resort and Spa is another should-not-miss place for culinary experience both local and international cuisine. The restaurant can serve a selection of tasteful dishes from seafood to unique favors of Asia gourmet prepared by skillful chefs. The Faifo Bar, Cham Bar and Elephant Bar of Victoria Resort and Spa will be available for serving a wide range of drinks menu adding the perfect spice for romantic honeymoon in Hoi An Beach. Beginning your day with delicious breakfast with majestic scenery of ocean, pampering yourself in marvelous cuisine of buffet lunch and cool cocktails from beach bar or experiencing traditional performances of dancing at dinner will contribute for tourists the truly memorable honeymoon in Hoi An with your beloved.
The well-designed excursion with Victoria Resort and Spa
Victoria Hoi An Beach Resort and Spa always pays its special attention to individual senses of customer to provide each one an authentic warmly and comfortable honeymoon in Hoian. Looking out the stretch white sand and shimmering water, you and your lover can create a heavenly ambience such as walking along the coast, holding hand to the natural green streets with elegant moments or riding bicycle for visiting fishing villages around there. The excursions to some famous places will give tourists a precious opportunity to understand more and more traditional culture, the diverse of mixture along the ancient surroundings such as My Son Holy Land, Cham Museum, unique villages of Tra Que or Kim Bong…Victoria Hoi An Resort and Spa will certainly be a good partner in their stay at Hoi An of discovering countryside trip, explore the beauty of its ancient town in city tour, kayaking on the river…Moreover, there are a lot of destinations tourist should go sightseeing like Ba Na Mountain, Lang Co Beach, Hai Van Pass…All spending time of honeymoon vacation in Hoi An will make your tourist's choice be an enjoyable and wonderful one in your life.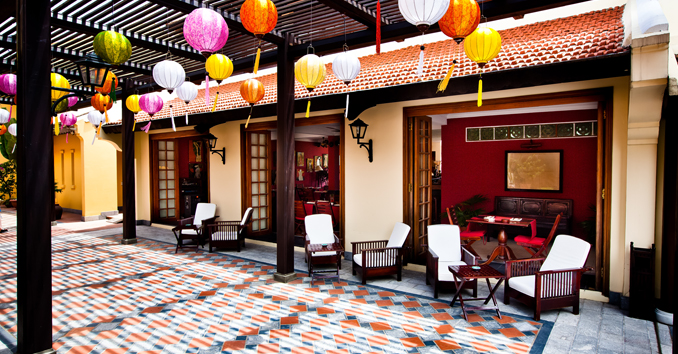 The ideal option for honeymooners
Being one of the most attracted destinations for tourists in Viet Nam, Hoi An is really distinctive to other places because of its ancient beauty of history, the special interfere of culture and its own features remaining despite the damage of wars. Let the Victoria Hoi An Beach Resort & Spa be your choice in the honeymoon to Vietnam for enjoying best experiences of activities as well as the high services in the charming Resort & Spa.
Sharing on honeymoon destination and activities in Vietnam