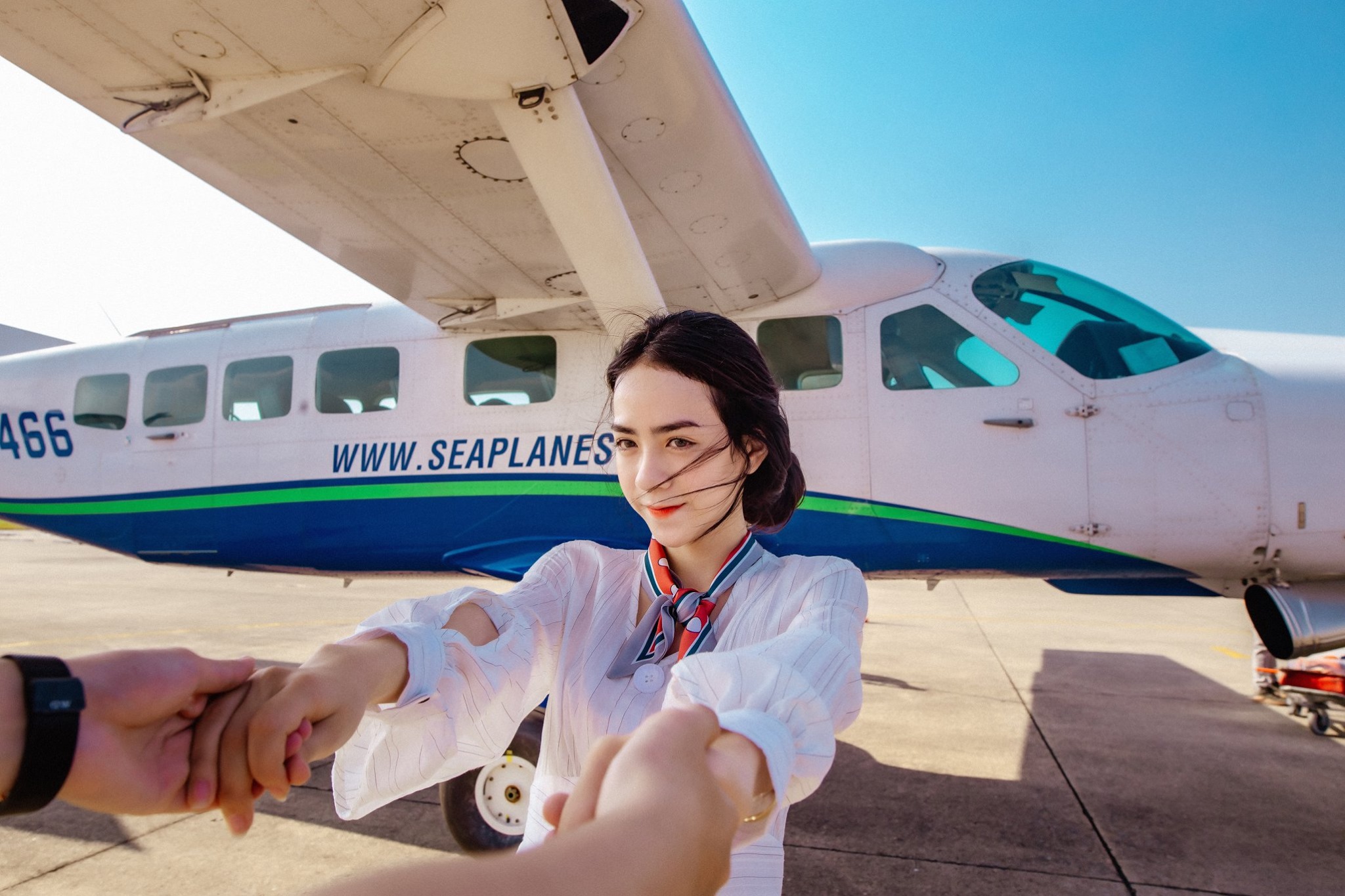 Vietnam Honeymoon Tour in 2021 to Top Destinations
As days and nights after a happy wedding should be celebrated, Vietnam Honeymoon Tour in 2021 can even fasten your loving bond. The charming S-shaped nation is blessed with amazing Bays, islands, mountains, and ancient towns that can keep love fires burning throughout a sweet trip. Following is the list of the five honeymoon destinations in Vietnam.
Sapa: Cool Town with Natural Beauty and Ethnic Culture
With a drive of 350km from Hanoi, you will reach Sapa town – one of the best destinations to honeymoon in Vietnam. The town has long been famous for the cool weather, stunning nature, and ethnic villages. It preserves the pristine beauty of the forest, terraced rice fields, and valleys. Vacationers might visit this little town to hunt the snow in December – January or take pictures of the imposing mountain landscape. It is a must to explore the Fansipan Mountain or the "Roof of Indochina" at the height of 3,143 meters. Thanks to the operation of Sun World Fansipan Legend, guests can access the top of the mountain easily. The Park looks amazing, and you will wonder how it was built at such height. Take your spouse's hands to explore the French-style villages, ancient objects on display, flower gardens, restaurants, etc. The colorful festivals with music and dancers are merrily fun. Moreover, when you're back to the ground, go on visiting Ham Rong Mountain (Dragon's Mouth Mountain), Sapa Church, and some ethnic villages of Cat Cat, Ta Van, or Ta Phin.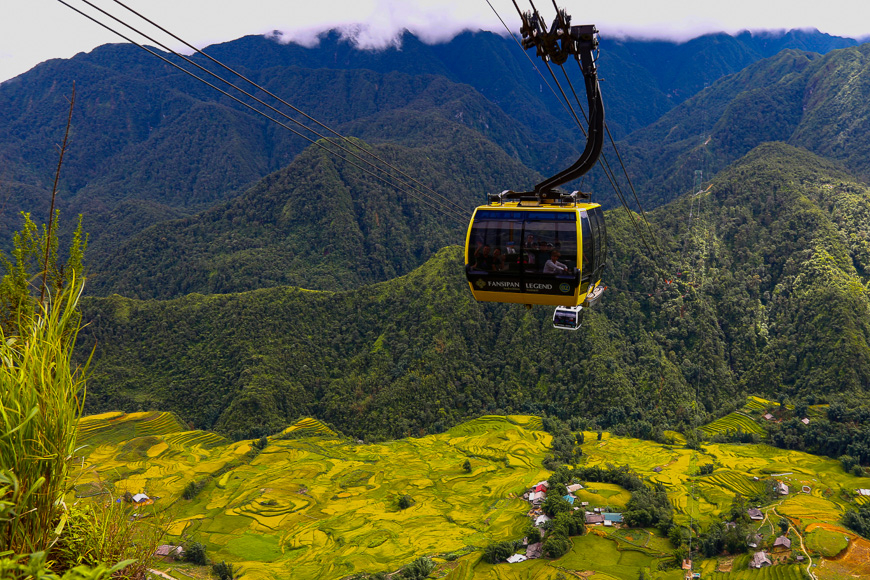 Halong Bay: Legendary UNESCO World Heritage Site
The "Bay of the Descending Dragon" was once inscribed as a UNESCO World Heritage Site as well as one of Seven New Wonders of the World. Its reputation goes beyond the national borders, towards the international contexts, and even attracted Hollywood moviemakers. In 2017, Kong: Skull Island took some scenes in Halong Bay, besides Trang An and Van Long swamp (Ninh Binh), and Da Deo Pass (Quang Binh). As shown in the Hollywood movie, the Bay creates a strong impression with the stunning views of thousands of the limestone towers. The top dimension is incomparable. With over 2.000 islands and islets of various sizes and shapes, Halong Bay is legendary and unique for special services. Overnight luxury cruises, helicopter tours, and seaplane tours in Halong are all wonderful. You can get a journey of distinction by taking the 45-minute aerial transfer from Hanoi to Halong via either helicopter or seaplane. Next, embark on the luxury cruise or even the private Viet Yacht. Sailing in this Bay of fantasy, you can also enjoy kayaking, cave discovery, night squid fishing, swimming, and morning Tai Chi practice.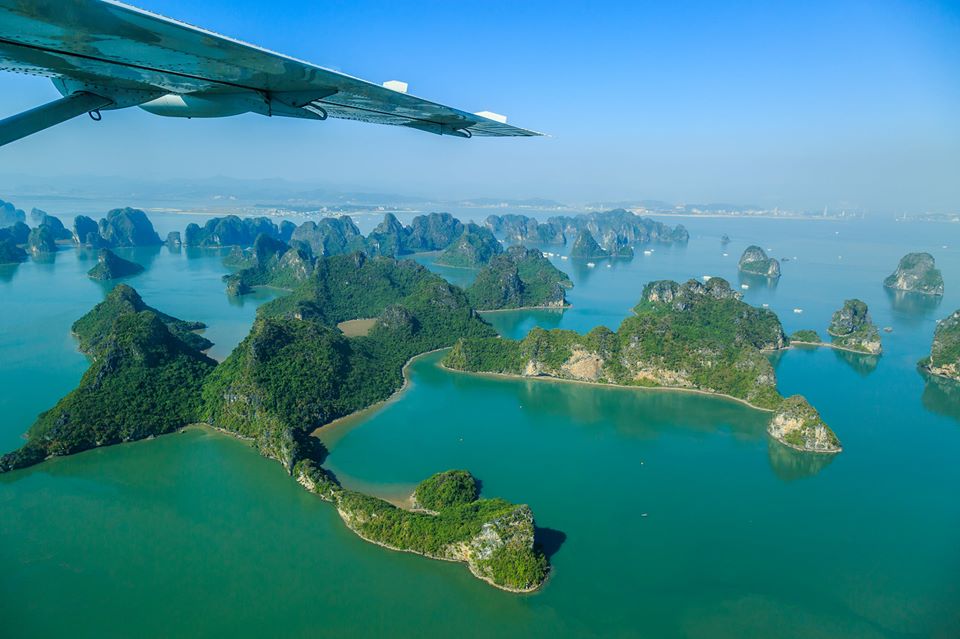 Hoi An: Old Town with Antique Attractions and Peaceful Alleys
If you both appreciate the peaceful and ancient charm, let's fly to Hoi An Old Town – the best city in the world, ranked by Travel & Leisure magazine in 2019. Its highlights include the ancient houses, age-old bridge, and delicious traditional food served with organic Tra Que vegetables. The on-foot adventure in the town usually takes you to Phuc Kien Assembly Hall, Tan Ky Old House, and Japanese Covered Bridge. There preserve many antique buildings that were transformed into coffee shops, restaurants, and homestay places. Make sure you also look for the traditional tailor shops in Hoi An, which are famous for high-quality silk clothing. And, the not-to-miss highlight of this Vietnam honeymoon destination would be the colorful lanterns. At night, the lanterns become so beautiful that illuminate the whole area. Buy for your sweetheart a lantern. In the morning, you can enjoy a couple bike tour to the nearby beaches and have a glimpse of the local lifestyle. Other activities could be Hoi An cooking classes for pairs to learn how to cook and try the Cao Lau dishes, chicken rice, or steamed cakes.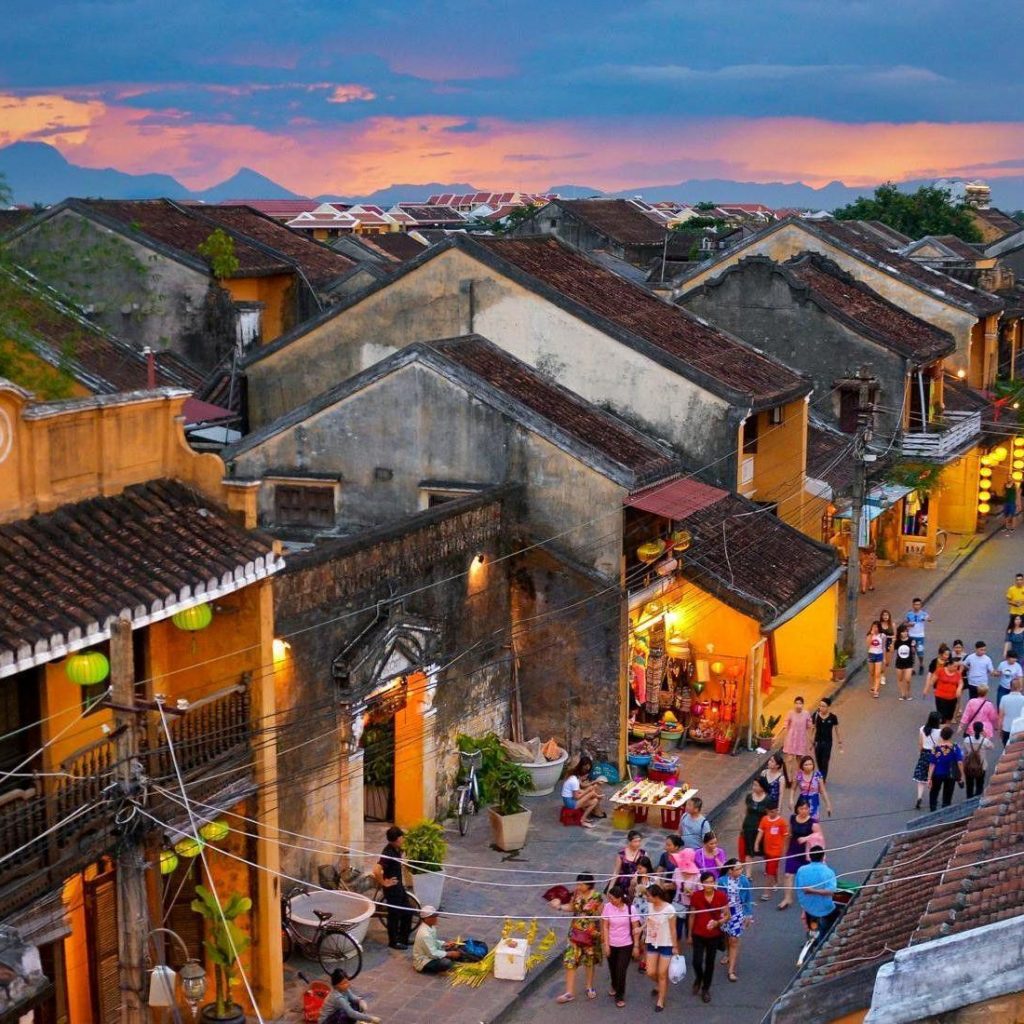 Phu Quoc Island: Ideal Luxurious Resorts for Vietnam Honeymoon 2021
The trendy Vietnam honeymoon vacation to Phu Quoc Island have been a magnet attracting beachgoers and holidaymakers. Besides the breathtaking beaches with a wonderful view and fresh seafood, the islanders' friendliness is a great feature. More and more foreigners choose Phu Quoc as a honeymoon destination, which urges the construction of many luxurious beachfront resorts. You can access this island by plane or speedboat. As the largest island of Vietnam, Phu Quoc owns the fast-growing tourism sector. You are likely to meet many other couples who are there to savor their free time altogether. A visit to Dong Duong Market will bring you opportunities to enjoy the yummy seafood dishes, communicate with the locals, and buy the island's souvenirs (fish sauce and black pepper). Do not miss a boat trip to admire the sea, swimming, and scuba diving. Also, let's spend time at Phu Quoc Vinpearl Safari. The island of pearl is certainly great for photography.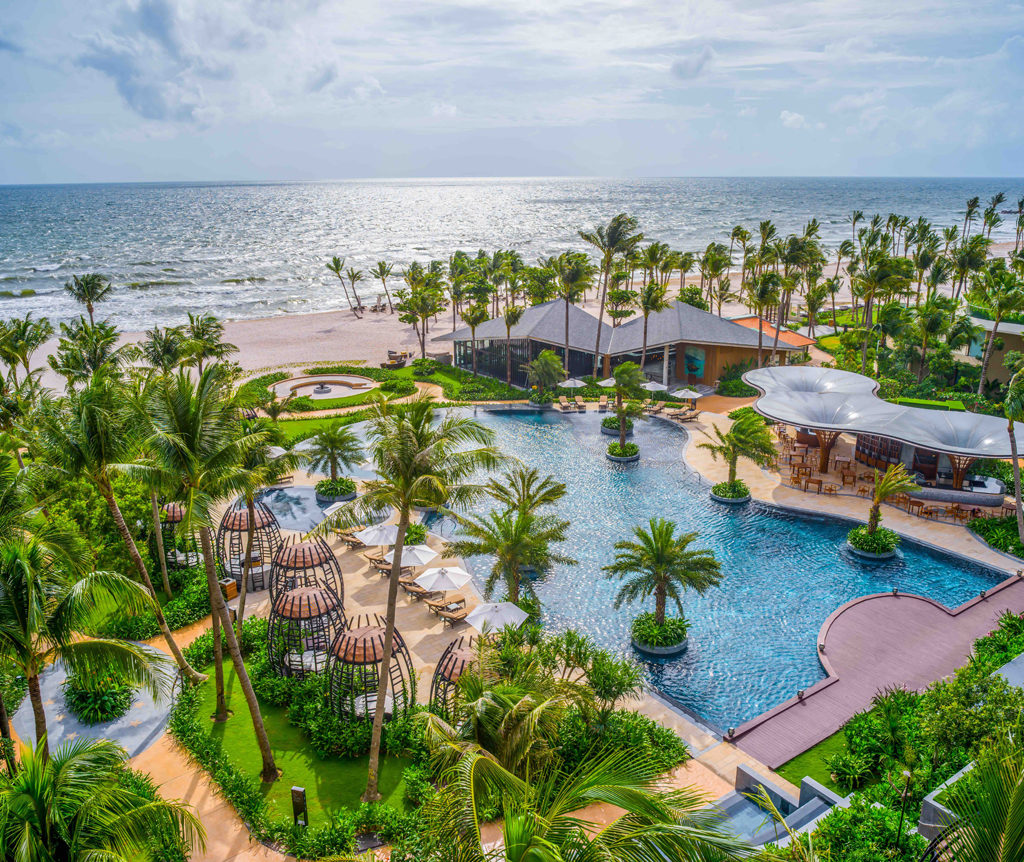 Ha Giang: Trekking Destination with Grandiose Mountains
If you love sightseeing magnificent mountains and terraced rice fields, Ha Giang is a must-see destination in the north of Vietnam. Also, the mountainous landmark is ideal for trekking amid the pristine nature and mingling with the ethnic residents. The city is cool in the summer and very cold in the winter with occasional snow. The steep mountains challenge mountain trekkers to reach the top and spread their eyes above the Lo River, ethnic hamlets, terraced rice fields, and primitive forests. The ethnic minorities of the Hmong, Tay, Yao, and Nung groups create the beautifully-cultural diversity of the land. If you like, try attending a market fair to meet the ethnic villagers with colorful costumes and different market practices. The friendly locals often welcome people like honored guests, so you will see them smiling nicely. Also, try the special dish of Thang Co (horse meat hot pot) if you're interested.
The top Vietnam honeymoon destinations can fulfill your vacation with romance and sweetness. A successful honeymoon will inspire more happy travels together in the future. The taste of sweetness will make you feel like confessing your true love more and more. Choose a place and tell your life mate. When both agree to go, you'll be filled with gratitude for being together and enjoying a vacation as a newly-and-happily married couple.