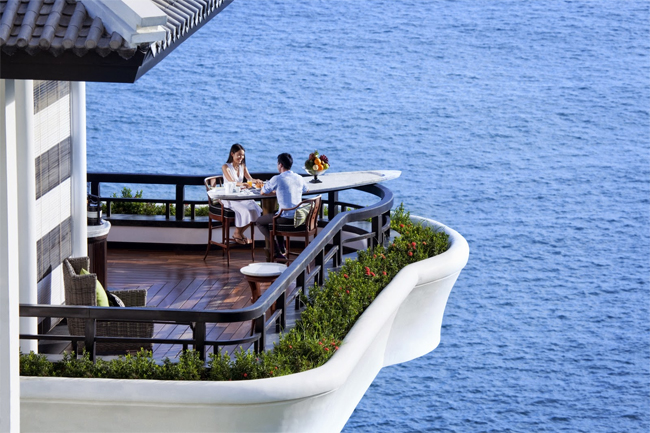 Intercontinental Danang Sun Peninsula Resort
If you're looking for a fabulous honeymoon destination ever for both of you or selecting the best accommodation during your time in Da Nang, the Intercontinental Danang is proudly voted as the awesome idea. It is promised to be among the greatest places for your sweet time. Your lifetime memorable anniversary is fulfilled with the best services ever and world-class amenities that are all for your most romantic moments.
Intercontinental Danang: Where Your Romance Is Boosted In Luxury
Whenever any couple looks at Vietnam and find destinations for their honeymoon, they mostly include the name of Da Nang in the top priority. To accelerate your night romance in Da Nang Vietnam, it's highly invited to settle in the Intercontinental Danang Sun Peninsula Resort, the spot "where myth meets luxury". Surely, the world-class resort is among the best accommodations for honeymooners across the world. The single truth that you can assure about this place is that it is strongly luxurious and sumptuous enough to serve you with the real bed of roses.
Undoubtedly, this resort will be one of the most luxurious places that you and your spouse have ever stayed or will ever enjoy in the lifetime. Some even feel thrilled at the construction's magnificence the first time they stand in front of it. And once you have arrived at this existing paradise, you find it hard to leave. The honeymooners may first enjoy the bathtub, which uses a Japanese-style wooden water cup to pour water on heads. This gives them a real waterfall-style enjoyment. The well-equipped bathrooms make your stay extremely comfortable, with no sign of annoyance. Besides, if you care for the high-class amenities, expect to find the cool suite, espresso machine, cozy beds, exquisite dining table, etc. When it comes to dining time, you get tons of food options which are quite pricey. The breakfast and buffet are amazingly delicious at the resort's incorporated restaurant, which lifts your culinary enjoyment to the notch.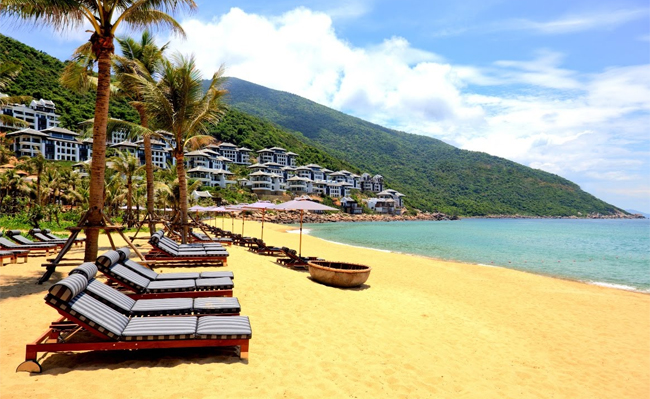 Know that Intercontinental Danang Sun Peninsula Resort is divided into 4 levels including sea, earth, sky, and heaven. You can access each level by one of the two operating cable cars. Hundreds of guests can feel comfortable to get immersed into spacious size of the resort, with various interesting things to do, such as kayaking, snorkeling, swimming in the refreshing pool, etc.
The resort is where your romance is boosted in luxury. So, make sure you honeymoon with the large budget or you have prepared to pay affordably! Anyway, it's entirely sure that your stay there totally worth the price. Words cannot describe how fantastic it is. The wow resort cascades down the mountain side and stay compatible with the most striking beach. If you stay in a premium room, you cannot be happier. The stunning design and furnishing greatly make you feel very luxurious. The outdoor seating areas give you perfect views over the whole bay.
Reach Intercontinental Danang Sun Peninsula Resort by driving from Danang International Airport just about 30 minutes. And if you start from Hoi An Ancient Town, it takes you 45-minute drive! The friendly staffs always welcome and greet you with a hugely happy smile!
Sharing on honeymoon destination and activities in Vietnam