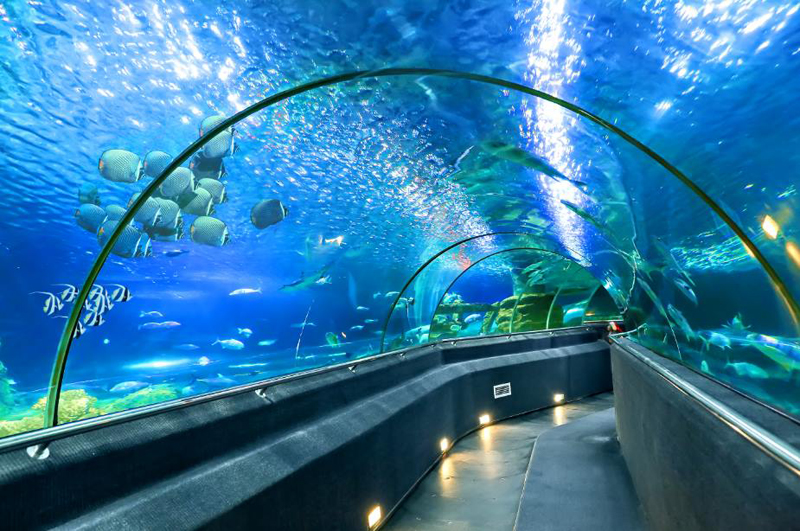 Vipearl Land Nha Trang Welcomes Guests
Nha Trang has long been a favorable destination in Vietnam to numerous tourists in both domestic and global contexts. Whether you hang out on the beach or relax in entertaining park, Nha Trang suits you well. The first thing that amazes guests is an island, not too far off the beach, within Hollywood-style name: Vinpearl Land Nha Trang, which is an island resort, and also an amusement and water park that is surely worth time and budget.
Vinpearl Land is for Year-round Fun and Happiness
From downtown Nha Trang, guests can conveniently take a 15-minute taxi ride to the ticket booth of Vipearl Land. Here, they pay for ticket fee which covers all-day all-inclusive fun activities. The fun begins instantly with a ride on a Vinpearl Land cable car. Obviously, this is a real ride as the world's longest over sea cable car, spanning over 3,000m of fantastic views of the city and the water beneath.  The ride offers the height approximately 60m, so the views are awesome provided that you don't have a fear of height. Freely spread your eyes over the picturesque seascape that you perhaps find nowhere to compare.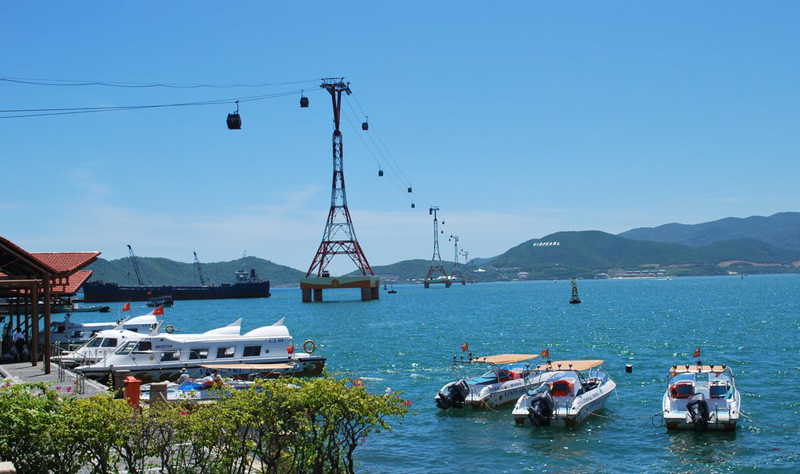 Then, once you're on the island, look for some interesting activities to join because there are many to choose from. Claiming that it's hot and you wish to get wet, proceed to Vinpearl Water Park immediately. It's kind of like Dam Sen Water Park in Ho Chi Minh City, the Vinpearl Land Water Park is featured with plenty of slides that allow you to run at very fast yet safe speed. If you experience this game, you get the total new joy. Don't forget to rent a pair of sandals if you don't have and bring a towel together with you. For kids and those of you who don't have passion for adventure, there stands a water pool and also a play area for you to get entertained. Plus, a nice private beach facing the city is perfect spot for sunbathing and sightseeing as well.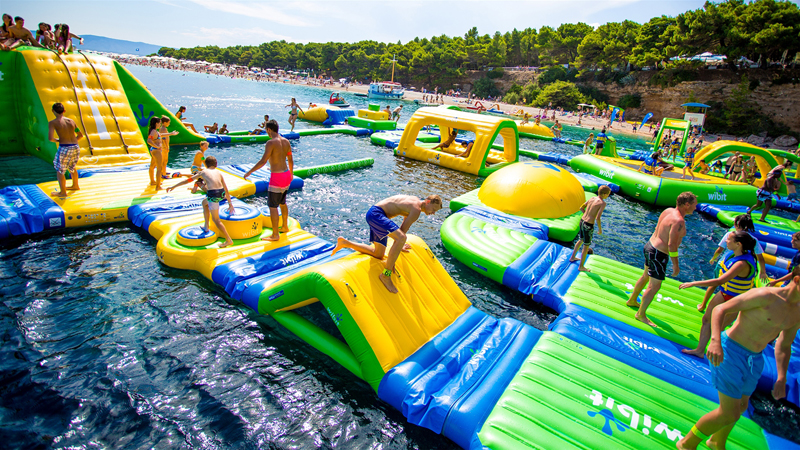 Next, elevate your happiness by heading to Vietnam's largest aquarium. Inside the two-storey building, the guests will see various aquattic species that belong to Asia home and are specified by climate zone. Though the upstairs are pretty, the true highlight of the aquarium is the underwater tunnel at the bottom floor. It looks like you partcipate in an exploration of the mysterious underwater world. This display area shows you some very big animals and also houses occasional shows describing mermaids.
After a short excursion to the underwater tunnel, go on reaching the amusement park on the top haft of Vinpearl Land. Of course, the park will please you at best with dozens of engaging games from bumper cars to 4-D cinema and a mechanical bull. Especially, all kids love to spend their whole days off in the park since it enriches their imagination effectively and smartly. Not only kids, but adults are also fond of staying here for hours.
For infinite joy and fun, Vinpearl Land in Nha Trang Vietnam promises to fulfill your expectation and sometimes even beyond. There are enough features to keep everybody happy; guests can spend whole day in the arcade, slide around the water park, play on the beach, or just oversee the fish.
Sharing on honeymoon destination and activities in Vietnam